Lemongrass in Magic & Superstition

Expect your every need to be met, expect the answer to every problem, expect abundance on every level, expect to grow spiritually - Eileen Caddy
Featured 5-Star Service:
Sara Freder Free astrology reading
Additional Lemongrass Information
Growing Lemongrass
Medicinal Uses
Recipes
---
---
Site Map
Home
Annuals
Architectural Elements
Backyard Habitat Biennials
Bonsai
Bulbs Cactus/Xeriscaping Companions
Composting Container Gardening
Crafts
Garden Ornamentation Gargoyles Greenhouses
Ground Covers
Herbs
Insects/Diseases Landscaping Organics
Perennials
Ponds
Propagation
Recipes
Roses
Seeds
Shade Gardens Shrubs/Hedges
Tools
Trees
Vegetables
Vines
Weeds
Wildflowers
Wildlife
Shop Unusual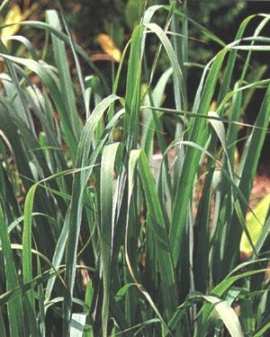 Lemongrass is bound to Mercury and air. It is said to repel dragons and serpents, and is burned, bathed in, or carried on the person for lust, fidelity, honesty, growth, strength, psychic powers, and purification.
Plant Lemongrass around the home to repel serpent energy. Drink a Tea to aid in psychic abilities and divination. Carry it in a sachet or charm to attract the object of your desire and to bring honesty to your relationships. Burn as an incense for strength and purification. Put a handful of leaves in a mesh bag and place under the tap water for a purification bath, and to attract and keep a lover.
---
I am Sara Freder.
If you too really want to change your life, simply tell me what is your urgent problem, the one that requires an urgent solution, just think of your wish becoming reality, and I will quickly give you my answer.