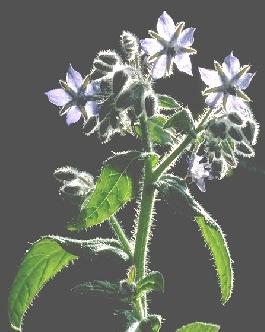 Borage has been used since early times in teas to relieve depression and reduce fevers. The flowers or leaves are helpful for relieving the symptoms of bronchitis, and also act as an anti-diarrhea remedy. Take a cupful 2-3 times per day.
Externally, Borage leaves can also be ground into a paste (add hot water or tea, and maybe a little oatmeal for consistency) and make a cooling and soothing remedy for sprains, swelling, and skin inflammations and irritations.
Borage leaves or flowers can be dried and pulverized to make into capsules for when it is inconvenient to make a tea to take internally. Please see How to Make Herbal Capsules for more information.
Custom Search