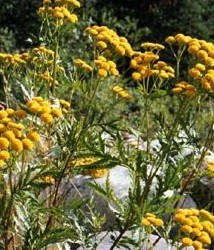 Tansy is bound to Venus and water. Historically, it was used in homes and in royal processions as one of the strewing herbs used for its scent when crushed underfoot.
Tansy is believed to promote health, longevity, lost youth, and even immortality. These characteristics were probably given to it due to the flowers, which do not wilt easily.
Use Tansy carried in a sachet, or burn it in rituals to promote health, longevity, and lost youth. Beware of ingesting anything but small quantities in teas, etc., as Tansy can have adverse health effects.
Custom Search