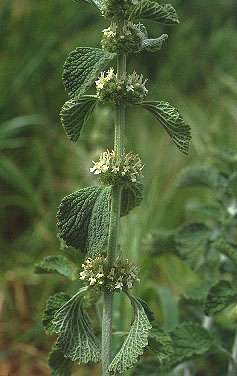 Horehound has a sweet taste and has been used for hundreds of years as a tasty confection.

Candied Horehound

To make candied Horehound, boil fresh leaves until juices have been extracted - about 15 minutes. Add sugar to taste, and boil again until the concoction thickens. Pour into a shallow pan and let cool. Cut into squares and eat as you would brownies.

Horehound/Fennel Tea

For a refreshing and interesting change, add Horehound and Fennel seed to iced teas and lemonades. See How to Make Herbal Teas for instructions.
Custom Search