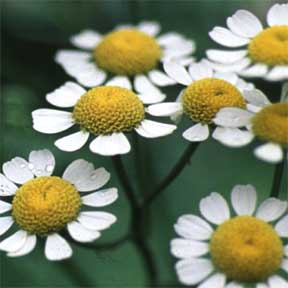 Feverfew is one of the powerful protection herbs. Worn around the neck or carried in a pocket or even in a purse or suitcase, it protects from sickness, injury, and accidents. It is bound to Venus and water.
In sachets, charms, and spells Feverfew can be combined with other like herbs to banish unwanted influences, to promote spiritual healing, and for meditation, relaxation, and love magick.
Drunk as a tea, Feverfew protects from colds, flu, and fevers.
Custom Search