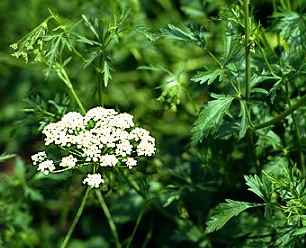 With its lofty licorice taste, Anise seed lends itself to many uses in the kitchen, but it is especially good in sweets.

Anise Cookies
3/4 cup shortening
3/4 cup butter
2 cup sugar
2 large eggs
2 teaspoons vanilla extract
4 cup flour
1-1/2 teaspoons salt
1-1/2 teaspoons baking powder
4 teaspoons Anise seed
Combine ingredients in the order given above. Roll this mixture into balls, place each on a greased baking tray, and push down center with thumb. . Bake at 350F for 10 minutes. When cool, add ready-made frosting, if desired. Makes about 6 dozen cookies.
Anise Liqueur
2/3 tablespoons Star Anise (broken and crushed)
1 intact star from the star anise plant
1 1/2 cups vodka
1/2 cup sugar syrup
Pour Anise seed in vodka and let sit for 2 weeks. Filter, then add sugar syrup (Make the sugar syrup by boiling 1 cup of sugar and 1/2 cup of water. Let stand for a few minutes to thicken). Add syrup to the strained vodka. Bottle, putting the intact Anise Star in the bottle before pouring in the mixture (this is for appearance), and drink as soon as desired.
Custom Search