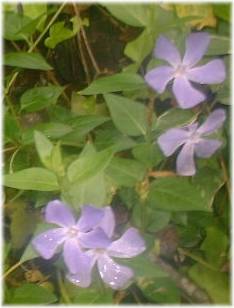 Periwinkle is an important Wiccan herb. It is bound to Venus and water, and is believed to be quite powerful, enhancing the effects of any ritual, spell, or amulet. It is a protective herb, keeping evil at bay and eliminating negative energy.
Periwinkle is used often in love spells, and works by making one feel more attractive, thereby opening the door for a lover to enter. If changes are needed in life or if you wish for money or prosperity, put some dried herb into an amulet and carry it with you.
For parents who have lost children, planting Periwinkle on the child's grave will provide comfort and happy memories, along with an inward understanding that the child is embarking on a new and exciting journey.
Give a Periwinkle plant or cutting as a gift as a symbol of friendship for someone you care about.
Custom Search