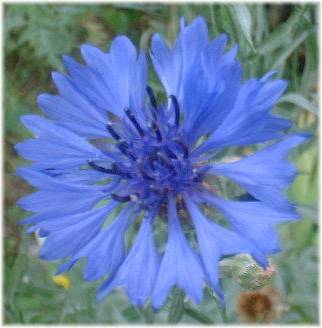 Not much study has been done on Cornflowers in modern times, though the plant has been used for centuries to ward off a plethora of ailments, mostly related to the eyes and eyesight.
In modern medicine, Cornflower does appear to be of benefit externally and likely has antiseptic properties, making it worth a try for cuts, scrapes, and bruising of the skin. It is also fairly well-known by herbalists as a remedy for conjunctivitis, eye swelling, puffiness, and pain related to the eye area.
To use for cuts and scrapes, simply rub the cut end of a Cornflower stem on the affected area. For use as an eyewash, prepare as you would a tea, then soak a washcloth and use as an eye compress. For facial skin eruptions, acne, or other irritations, the leaves and flowers can be used as a steam facial - boil the leaves and flowers, then cover the head with a towel and sit over the steaming container. After 15 minutes or so, rinse the face with cool water, and feel the difference!