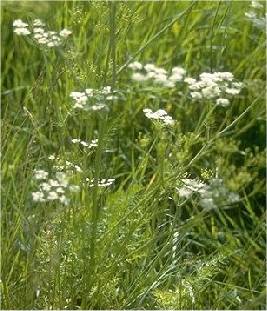 Cheese-Caraway Muffins
2 cups flour

1 tablespoon baking powder

2 teaspoons sugar

1 large egg
1 1/4 teaspoons salt

1/4 teaspoon dry mustard

1 cup shredded sharp Cheddar Cheese

1 cup milk

1/4 cup butter, melted and cooled

1 1/2 teaspoons caraway seeds
Preheat oven to 350. Sift flour, baking powder, sugar, salt, and mustard, then stir in cheese. In another bowl, whisk egg, milk, and butter. Add to flour mixture and stir batter until all ingredients are combined. Divide batter among 12 well-buttered 1/3-cup muffin tins, and sprinkle muffins with caraway seeds. Bake for 25 to 30 minutes, or until they are golden. Cool for 2 minutes and place muffins on a rack. Makes 12 muffins.
Baby Carrots with Caraway
4 tablespoons butter
1 tablespoons. soft brown sugar
2 teaspoons dried caraway seeds
Salt & Pepper to taste
1 pound steamed baby carrots
Melt butter in a pan, then add sugar, caraway seeds, salt and pepper. Sauté gently, stirring constantly for 3 minutes. Place baby carrots in a serving dish. Pour on caraway mixture and mix thoroughly. Serve hot.
Custom Search