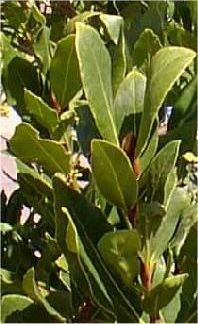 Bay has a reputation for soothing the stomach and relieving flatulence. Try a tea made from bay leaves for minor stomach upsets.
Bay is also well-known for its ability to relieve the aches and pains associated with rheumatism, and for sprains, bruises, and skin rashes. Distill an oil from the leaves and rub on the affected areas, or make an ointment to rub into affected areas.
Studies have shown that Bay has mild narcotic and sedative effects in mice, and therefore can be tried in a tea before bed for better sleep, or after a stressful day.
Bay leaves can be crushed, dried, and used in capsules for situations in which it is inconvenient to make a tea. Please see How to Make Herbal Capsules for more information.
Custom Search